By Doemela

| June 29, 2016 - 10:20 pm
Howto connect to Cyberguerrilla VPN Server from a Window computer
Be sure to install the "latest" development beta of OpenVPN (OpenVPN 2.1_beta7 & OpenVPN GUI 1.0.3) as the push options we created are not valid for release 2.0.9
Installation Package:
After uncompressing the username.zip file to your OpenVPN client conf directory. Start up your VPN Client program.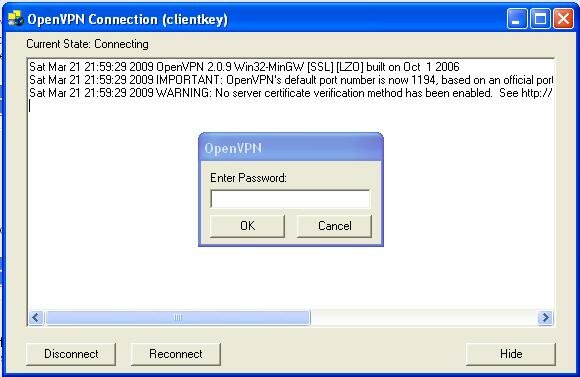 You'll see a bunch of message fly by and after a few moments you'll see the ballon popup.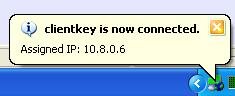 To check ip and maybe dns leakage VPN & DNS Leakage && This is the kind of information that all the sites you visit, as well as their advertisers and any embedded widget, can see and collect.

You can follow any responses to this entry through the RSS 2.0 feed.